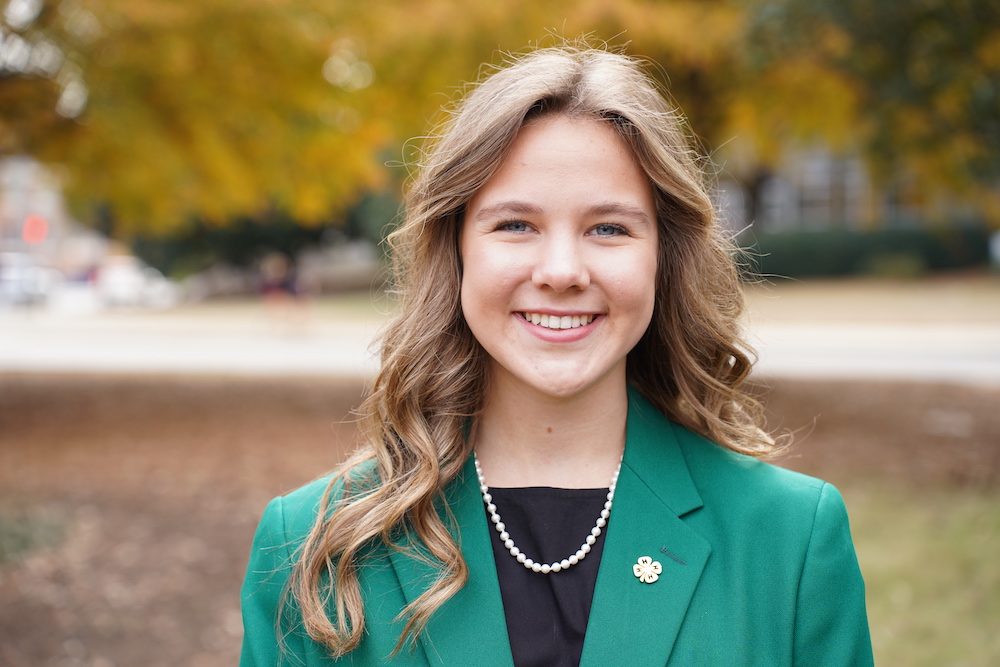 Hannah Jones, high school junior from Gordon County, has been chosen as one of three national spokespeople for the 4-H Tech Changemakers initiative.
Through the 4-H Tech Changemakers program, 4-H teens teach digital skills to adults to help bridge the digital divide and create economic opportunities. Jones will play a key role in creating awareness for the program's mission and increasing support for its efforts.
Teen leaders in the program, known as Tech Changemakers, facilitate hands-on workshops for adults with a focus on workforce-related technology. These short courses and events provide practical solutions to increase digital skills and knowledge while creating a connection between generations.
Jones has been a Tech Changemaker in Gordon County since 2018 when Georgia began participating in the grant. Last year, she helped her county reach over 440 adult participants. The 2021-22 statewide cohort surpassed previous record impact numbers by reaching 5,488 adults during the program year, working cooperatively to conduct needs-driven educational programming.
As a national ambassador, Jones will represent National 4-H and Georgia 4-H through multi-platform media engagement, including an upcoming radio tour with RFD-TV. This year-long appointment will allow her to share the core values of Tech Changemakers with widespread audiences.
"Hannah is a gifted young woman with an extraordinary capacity to turn great ideas into tremendous impact," said Kyra Wharton, National 4-H Council specialist for the Ambassador program. "She is an exceptional communicator who has created meaningful opportunities as a 4-H Tech Changemaker. I look forward to watching her shine as a National Ambassador."
Jones is a member of the Georgia 4-H State Board of Directors and was elected by her peers as the Northwest District representative. She has been an active 4-H'er since fifth grade and has earned Master 4-H'er status as a state winner in the Workforce Preparation and Career Development project area.
"Hannah has been a leader in our county for years and now she helps train youth at state and regional conferences," said Allie Griner, University of Georgia Cooperative Extension 4-H agent in Gordon County. "She is passionate about Tech Changemakers."
Beyond 4-H, Jones is involved with the Student Government Association at Gordon County High School and plays varsity tennis.
Jones is the third national Tech Changemakers ambassador chosen from Georgia. Jenna Dekich from Catoosa County served during the 2022 grant cycle and Emily Momberg from Catoosa County served in the 2021 grant cycle.
Georgia 4-H empowers youth to become true leaders by developing necessary life skills, positive relationships, and community awareness. As the largest youth leadership organization in the state, 4-H reaches more than 225,000 people annually through UGA Extension offices and 4-H facilities.
For more information about Georgia 4-H, contact your local UGA Extension office or visit georgia4h.org.