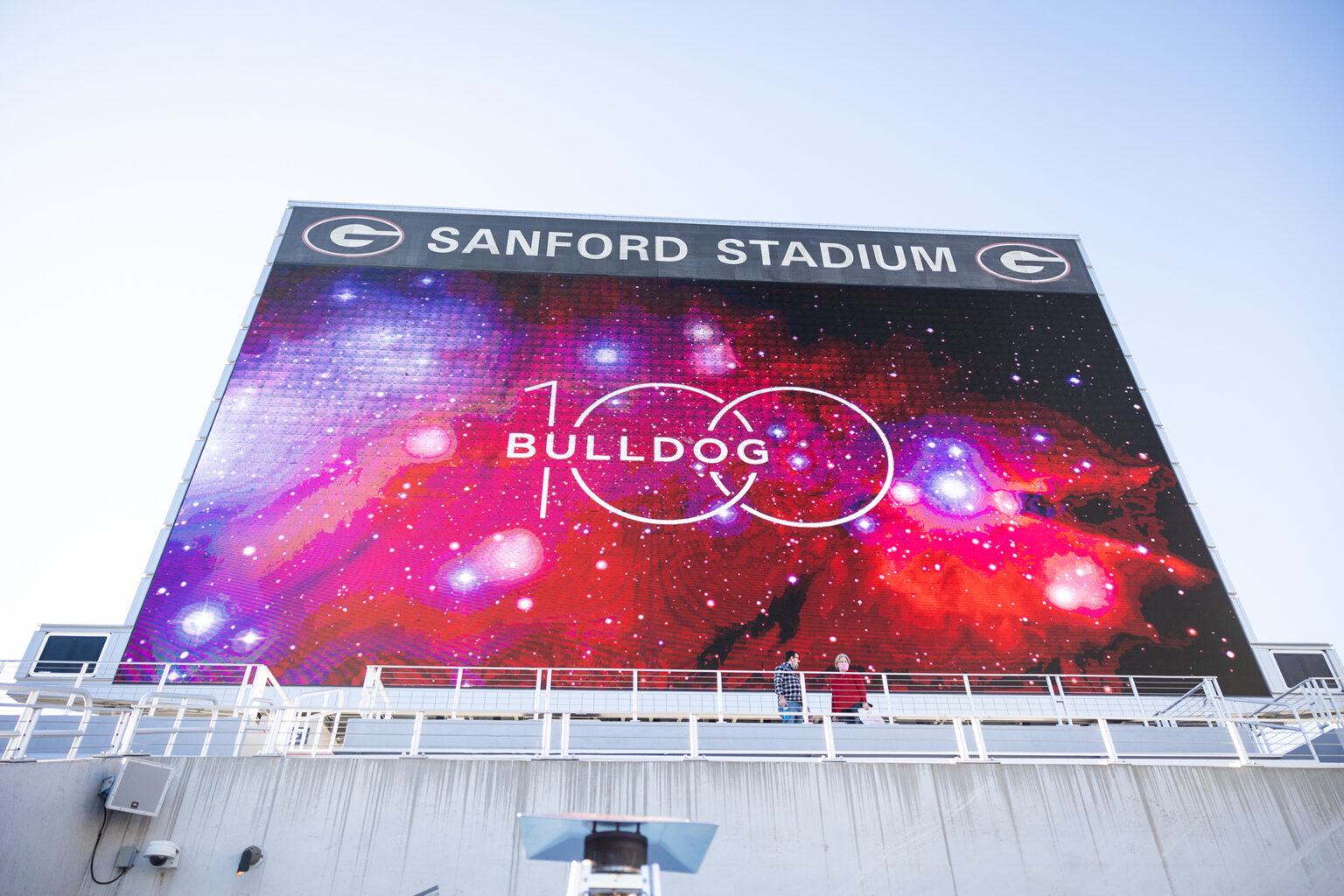 Two University of Georgia College of Agricultural and Environmental Sciences (CAES) alumni businesses were included in the 2023 Bulldog 100, a list that celebrates the 100 fastest-growing organizations owned or operated by UGA alumni.
Those selected by the UGA Alumni Association for the annual list embody the best of UGA as they are leading the way in business and building better communities.
Honorees will be recognized for their successes at the annual Bulldog 100 Celebration Feb. 18, 2023, when they will reveal the No. 1 fastest-growing business.
"We are proud to recognize our incredible base of alumni who are leaders and innovators in their respective industries," said Meredith Gurley Johnson, executive director of the UGA Alumni Association. "These individuals embody the best of what UGA stands for and represent the value of a degree from our university. They set forth an example of leadership for UGA students and alumni, and we are excited to celebrate these business leaders and the work they are doing to build better communities."
CAES alumni businesses in the Bulldog 100 rankings include American Tank Maintenance and Southern Belle Farm.
American Tank Maintenance
American Tank Maintenance specializes in professional service water storage tank asset management and maintenance programs.
Run by alumni Mike Lewis (BSA '86) and Sheldon Shelton (BBA '99) in Warthen, Georgia, their team of proven professionals is committed to providing world-class customer service to clients.
Southern Belle Farm
Southern Belle Farm in McDonough, Georgia, originally a dairy farm, now focuses on agritourism.
Run by alumni Jake Carter III (BBA '03) and Jimmy Carter Jr. (BSA '69, MS '73), guests come for school tours, corporate events or simply to enjoy the farm-fresh air. Seasonal events help spur visits by 400,000 visitors annually.
"It's exciting to see American Tank Maintenance and Southern Belle Farm on the Bulldog 100 list again this year. We are proud of their continued success in growing their respective businesses," said Suzanne Griffeth, director of alumni engagement at CAES. "We look forward to celebrating their accomplishments in February."
Each year, Bulldog 100 applicants are measured by their business's compounded annual growth rate during a three-year period. The 2023 Bulldog 100 list is based on submitted financial information for 2019-21. The Atlanta office of Warren Averett CPAs and Advisors, a Bulldog 100 partner since the program began in 2009, verified the information submitted by each company.
The nomination period for the 2023 Bulldog 100 was Aug. 1, 2021, to July 31, 2022. The nomination period for the 2024 Bulldog 100 is Aug. 1, 2022, to July 31, 2023.
For the complete list of 2023 Bulldog 100 businesses or to nominate a business for next year's Bulldog 100, visit alumni.uga.edu/b100.