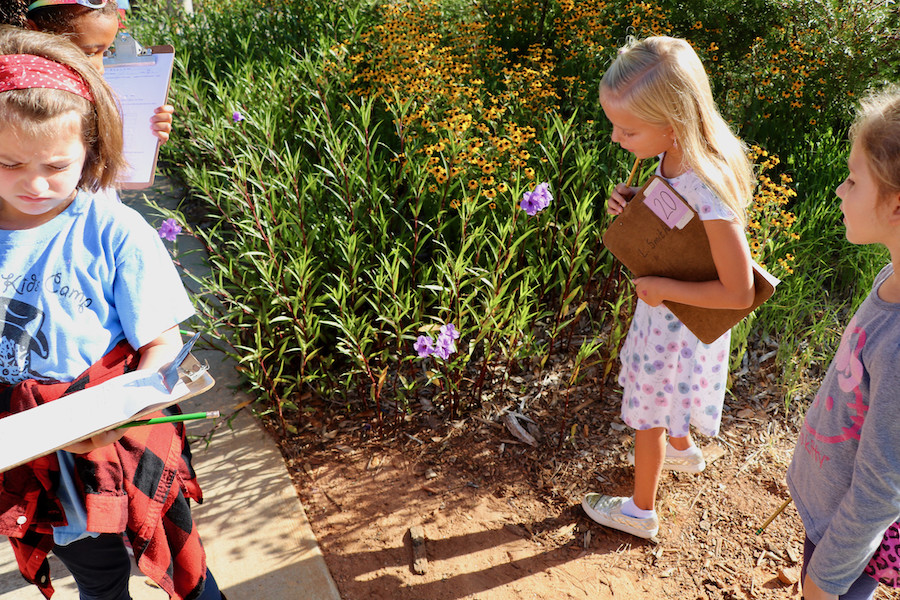 Widening interest in efforts to support pollinators has led to a name change for the Great Georgia Pollinator Census, which will become the Great Southeast Pollinator Census on Dec. 1.
University of Georgia Cooperative Extension launched the Great Georgia Pollinator Census in 2019 as a citizen science research project inviting Georgians from across the state to come together for two days in August to document pollinator populations. The annual project encourages residents to create sustainable pollinator habitats and to learn about the many types of pollinators throughout the year.
The program also offers a no-cost STEM program for educators, with teaching resources available through the program website. The fourth annual count occurred Aug. 19 and 20 this year.
Since the program's start, participation has nearly doubled, growing from 4,698 participants in 2019 to 8,671 in 2022 as community groups, public gardens, UGA Extension offices and other partners enthusiastically helped Georgia's pollinators, "one count at a time."
Schools have used the project to teach science, technology, engineering and math, and educator resources are available to make the project easy to use in the classroom.
In 2022, South Carolina joined the census through the efforts of Amy Dabbs, statewide school and community gardening coordinator for Clemson Cooperative Extension at Clemson University. Dabbs enthusiastically expanded the census into South Carolina and participants uploaded counts from 17 counties this first year.
In 2023, North Carolina will join the census through the efforts of Alyssa McKim, community garden coordinator with Extension at North Carolina Agricultural and Technical State University. McKim has the support of colleagues from North Carolina State University and the North Carolina Wildlife Resources Commission.
With the name change, the census will take on a broader outreach and generate more data for researchers. Additional resources will be created for the broader audience, ensuring that participants across all three states will have the materials they need to successfully be a part of the project.
Visit ggapc.org to learn more about how to participate in the Great Southeast Pollinator Census in 2023 and beyond.