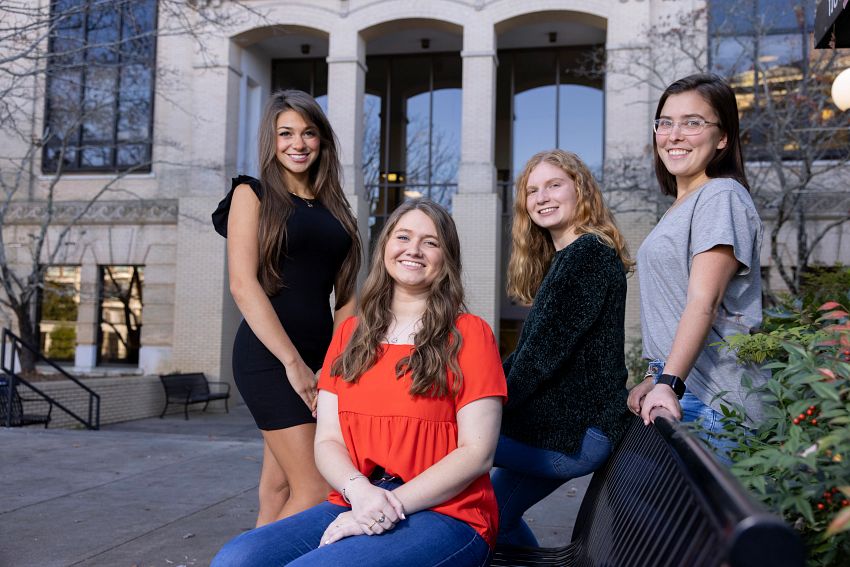 As the inaugural cohort of the Rural Scholars Program completes their first year in the University of Georgia's College of Agricultural and Environmental Sciences, the next cohort of three scholars has been chosen.
Starting at UGA this fall, the 2022 cohort of Rural Scholars includes Jacob Allen Harper from Pelham, Georgia, Michael Scott Howard from Jefferson, Georgia, and Madison Alexis Perdue from Tiger, Georgia.
All three new scholars bring a record of high academic achievement and a variety of extracurricular experiences, including student government, community service, athletics, student clubs and the arts.
Harper was elected class president in his freshman, sophomore and junior years at Pelham High School. He was also elected to Georgia FFA state office and served as president of his high school Beta Club.
"It has been my desire from a very young age to help progress the way society views and understands American agriculture and the implications that it has on everyone's life," said Harper.
At Jackson County High School, Howard was a member of Jackson-Empower FFA, a varsity letter athlete in mountain biking and senior class vice president. He was also a member of the National Honor Society, Beta Club, the Jackson Student Leadership Team and the Personal Finance Challenge Team.
"Living in my rural community has given me the confidence to introduce myself to others and help myself network with peers. I look forward to using this ability in the future, but I am grateful that it has already helped me in my leadership roles," said Howard.
An active member of the drama department at Tallulah Falls School, Perdue was a 2021 Appley Publishing Rising Star Poetry Competition winner, a three-time Presidential Scholar, a member of the Tallulah Falls School Ambassador Program, and a varsity letter athlete and 2021 team captain for her high school precision air rifle team. In summer 2021, Perdue also worked at the Foxfire Mountain Heritage Museum in Rabun County, a center for the preservation of Appalachian culture, history and heritage.
Referring to the original poem "Of These Mountains" that opened her application essay, Perdue wrote, "If I were not a child 'Of These Mountains,' I would not have learned so much or become so involved in my community. I wouldn't have learned about the fruits of the earth, the crafts of the Appalachian people, or the stories of my fellow students. If I were not a child 'Of These Mountains,' I would not be a poet with her work in three different publications. In truth, I owe everything that I am to the fact that I have been blessed enough to be a child of the mountains, a child of Appalachia, and a child of rural America."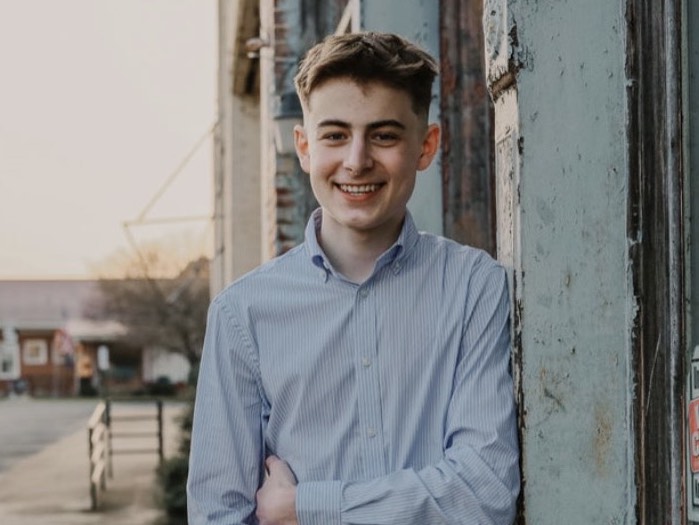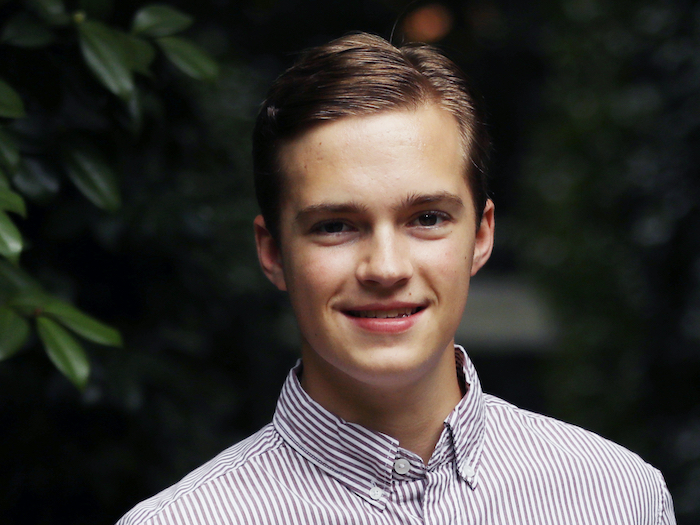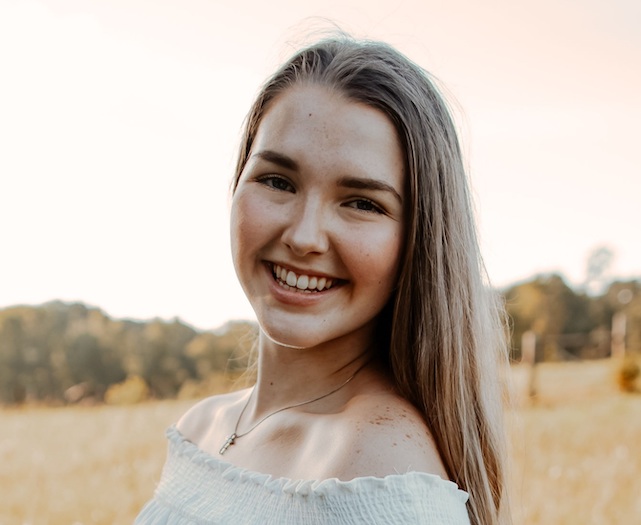 Embarking on a college career can be a challenge for any first-year student, but when the population of your entire hometown is a fraction of the enrollment at UGA, the adjustment can be intimidating.
With a support system that includes the four-week Thrive at Georgia summer program, which helps students acclimate to campus life while earning two college credits, and the ALL Georgia Program, which offers resources and support for students from rural areas including academic support and tutoring, networking and social activities, the Rural Scholars Program is designed to recruit and retain outstanding students from underrepresented areas of the state.
2021 Rural Scholars on their first year
Enrolling at UGA was the fulfillment of a childhood dream for Aubrey Fraser-Tarpley and, as a 2021 CAES Rural Scholar, she is on her way to making new dreams a reality.
An animal health major in the Department of Animal and Dairy Science, Fraser-Tarpley has her future sights set on attending the UGA College of Veterinary Medicine through the joint Food Animal Veterinary Incentive Program.
In her first year at CAES, the Toccoa, Georgia, native has taken full advantage of the opportunities available to her as a member of the Georgia Club Dance Team, Delta Gamma sorority and as a member of the Guide Dog Foundation, helping to raise puppies as working service dogs. She hopes her experiences as a UGA student will inspire others from small towns to pursue their own dreams at the university.
"I want to go back to my small hometown and show them that you don't have to live in a large town with extensive experiences to be successful and follow your dreams, " Fraser-Tarpley said. "UGA gives that experience to their students. They want to build students who will make a difference in the world and leave an impact on UGA. That has changed me."
Gracie Grimes, a 2021 Rural Scholar, describes her first year at UGA as remarkable.
"I am learning something new about the agricultural industry every day and making memories that will last with me throughout a lifetime. The friends that I have made through being here have opened my eyes to new opportunities and different views of the world," said, Grimes, adding that her first-year experience was made even sweeter by being able to watch the Bulldogs win the 2021 National Championship among her fellow students in Stegeman Coliseum.
A double major in agricultural communication and animal science, Grimes has immersed herself in the college experience, joining the Sigma Alpha Professional Agricultural Sorority and student organizations including Block and Bridle, Young Farmers and Ranchers, and Collegiate 4-H.
"There is such a huge disconnect between the general public and agriculture. So many people have no idea where their food comes from or even what a livestock animal looks like. When I started to recognize this, I found my passion for communicating with others about the livestock industry as well as the general overall agricultural industry," said Grimes, a native of Metter, Georgia.
Coming from Sylvania, Georgia, 2021 Rural Scholar Mary Anne McCord views CAES as the perfect blend of small-school environment and large university campus. She says the Thrive at Georgia program was among the best experiences she has had in her first year at UGA.
"Through Thrive I had the opportunity to make friends, get to know the campus and adjust to student life during the summer before the regular fall semester started," said McCord, who has embraced her role in the UGA and Athens communities as a member of Delta Gamma sorority and as a volunteer medical assistant at a free local health clinic.
A biological science major with a minor in exercise and sport science, McCord hopes to return to rural Georgia to improve health care access for residents in small communities.
"My experience at UGA has helped me become more confident, independent and aware of the needs of not only my community and state, but those of the world as well," she said.
The fourth 2021 Rural Scholar, Georgia Orman of Watkinsville, Georgia, is an Honors Program student majoring in avian biology and is a member of The Block and Bridle Club at CAES.
"As a rural student, I was intimidated by the size of the university at first. Being an avian biology major, I can experience a smaller, more tight-knit department which I enjoy," Orman said. "Walking into the poultry science department building, I know that I will always be welcomed by a friendly face. I feel like this department is truly my home and I could not be more blessed to be a part of it."
A culture of philanthropy
The CAES Rural Scholars Program was founded through the vision and philanthropy of Keith Kelly, a 1980 CAES graduate and founder, president and CEO of Kelly Products; his wife, Pam Kelly; and 1983 CAES alumnus Robert Varnedoe.
They endowed two scholarships in 2020 to provide perpetual funding for students from rural areas, as well as two additional, non-endowed funds to provide immediate support to other rural students. After the program was launched, the UGA Foundation Board of Trustees allocated funds to endow a third scholarship to fund an additional scholar each fall. Funds from other donors have supported recruitment, professional development and scholarships, bolstering the program over the past year.
For more information about ways to support the Rural Scholars Program, visit caes.uga.edu/ruralscholars.